Is the brainchild of Professional Balloon Artist, Dennis Bauyon. He is a member of the International Brotherhood of Magicians (IBM) and The Vancouver Magic Circle (VMC). Dennis takes balloon twisting to another level by incorporating intricate techniques that bring his sculptures to life.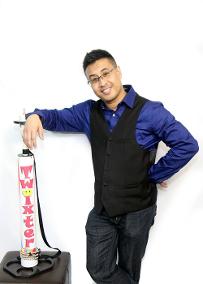 No Ideas, No Time? No Problem!!!
Provide Some Basic Information And We'll Reach Out To Help.
Or call us now at 604.805.1259
Balloon art and visual display for corporate events and parties
Booking AT twixter
Twixter Balloons offers balloon art and visual display for corporate events and parties in the greater Vancouver, BC area.
Balloon Art , Balloon Sculpting, Balloon Twisting
Planning a party or event?
Balloon sculpting is a hot favourite for kids birthday parties! I am professional balloon sculptor and not only keep the kids entertained during the party, everyone goes home with a balloon gift so it doubles up as party favours!
Nothing announces a fun party like balloons do. There's just something about balloon sculpting that is makes it so captivating and entertaining to watch. Balloon sculpting works like a charm at every party, keeping your guests enthralled while giving everyone a memorable gift to bring home.